By J StuartOctober 20, 2017
---
At a conference sponsored by the Joseph Smith Papers Project (JSPP), LDS Church History Department (CHD) Director of Publications Matt Grow announced the publication of the William Clayton diaries. They will transcribe and annotate the volume, just like the Joseph Smith Papers volumes.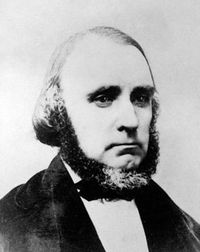 THIS IS ENORMOUS NEWS!
Some may wonder why this announcement is such a big deal. Long story short, the Clayton Diaries hold key information about plural marriage and Joseph Smith's religious workings. While excerpts have been available for some time in publications, notably Laurel Thatcher Ulrich's new book on plural marriage, they have not been available to the public, or even to most researchers. This will allow future projects to better understand the last years of Joseph Smith's life. This is one of the best sources to understanding Joseph Smith's personal life, thoughts, and activities in Nauvoo.